Kenyans Now Accuse Maina Kageni of Being the Radios Kanyari


It seems that Kenyans are back to doing what they know best. Accusing, exposing and defaming anyone and everyone without second thoughts just for likes and viewership. After the expose on Victor Kanyari and how he is using dubious methods to attract members of congregation people have turned their attention to radio personality Maina Kageni. The accusation leveled against him stated that he, just like Kanyari is coaching radio callers on what to say in order to get higher ratings.
According to the social media post shared by the Television Viewers and Radio Listeners ,it seems that the stories and debates could all be made up. This accusation stated in effect that the affluent radio presenter was colluding with callers to make up controversial stories that attract listeners.
People went ahead and wanted to crucify Maina for this alleging that he is singlehandedly responsible for the decline of morality in Kenyan families and called on Jicho pevus crew to investigate. Here is a caption of the social media accusation.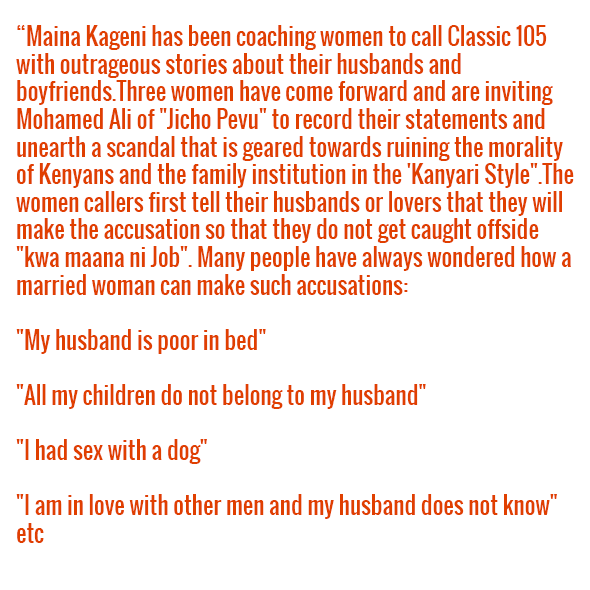 We ask Jicho Pevu to investigate the matter thoroughly and ashame anyone culpable.
Do you believe that those 'lady callers" are real?"