Meet Smriti Vidyarthi's Even Hotter Husband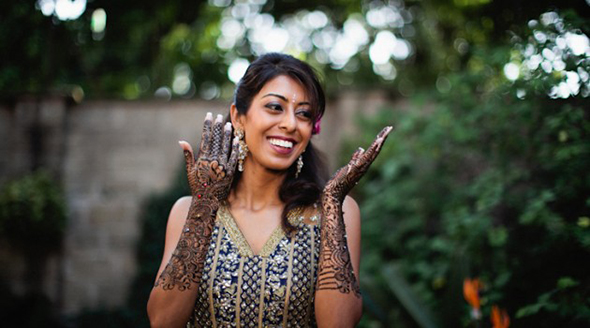 Smriti Vidyarthi is without contest one of the hottest Kenyan news anchors. She carries herself with so much elegance and grace and little is known about her off screen. Most of us only get to see her on air and we must say she has managed to keep her private life exactly that…..PRIVATE.
This petite framed beauty is "sadly" taken and not just that but married to Aman Mohindra and boy is he hot!! Pictures of this handsome secret have surfaced and they sure do make a super hot couple. The admirers can rest easy knowing she isn't available.
They are spotted looking cozy and oh so "lovey dovey". The NTV news anchor has been very successful at maintaining a low profile and keeping her hubby out of the limelight for all the right reasons if that charming smile is anything to go by.
Here are some of the pics during their wedding day.