Mother of Tortured Baby Finally Talks about the Death Rumours of Her Baby!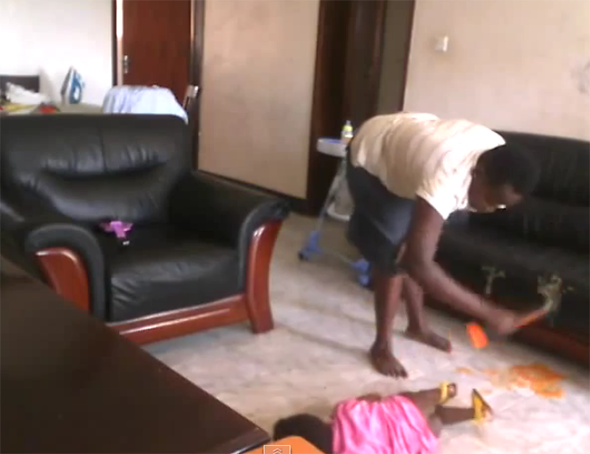 A lot of parents might be heavily rethinking their strategy of leaving their little ones with nannies as they go out to follow their dreams after a video showing how bad the animosity of the nannies can get and more so how it can lead to serious injuries and even death to the little adorable ones. Such was the case of Aneela the little baby whose video went viral after her parents put a camera in the room to capture how the child was being treated.
After the nanny was given a much deserved beating by the father of the child and later arrested by the authorities, little Aneela was rushed to the hospital and soon after, the information lines were filled with a story that she had sadly passed away. However, her mother came out recently and stated that her child was alive and improving slowly but still needed prayers. It is hard to believe that humans are capable of such animosity.
Here is the video of the inhuman acts of the househelp: