Suspects of Githurai Stripping Currently Facing Potential Death Penalty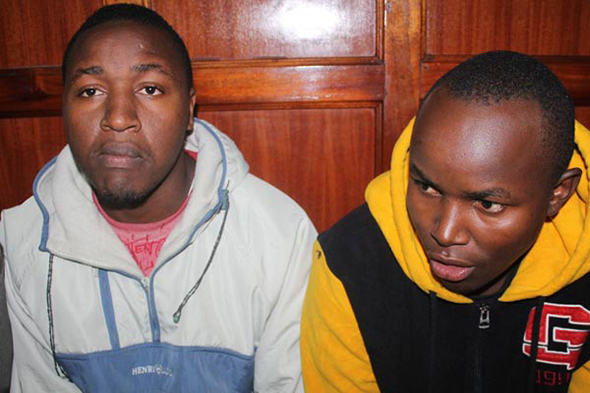 Meshack Mburu Mwangi and Nicholas Chege Mwangi are the culprits who were involved in the infamous Githurai stripping and sexual molesting of a woman. I can imagine how heroic they felt at the time that they were assaulting the poor female whose identity remains anonymous due to safety reasons up until she gives her testimony.
Well their stunt was quite short lived and they're now potentially facing a death penalty after being charged with sexual assault and robbery with violence. That mainly depends with whether prosecution does secure a conviction for both offences. Not only do they face the penalty in the event that they are convicted, they also have a pending jail term of 10 years and possible life imprisonment.
The prosecutor, Duncan Ondimu requested the court to deny them bond to keep them safe due to the outrage on the part of the public since their identities have been made known. The offences they face are very serious hence the strong nature of penalties. Serves them right and it should be a lesson for other hooligans as well.