Juliani and Brenda Wairimu Soon to be Parents- Evidence Finally Comes Out!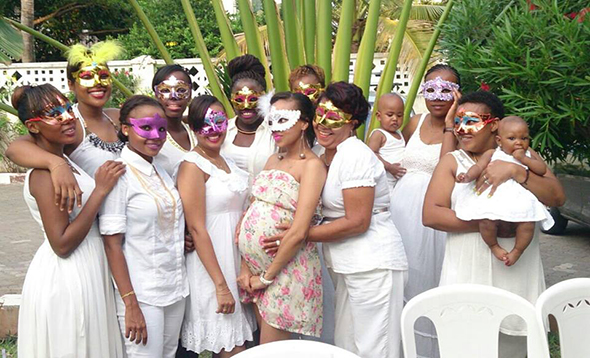 Earlier in the year, there were rumors that Brenda Wairimu and Juliani's relationship was on the rocks but this was then covered by other more tantalizing rumors that she was pregnant. In the typical Kenyan celebrity nature, she quickly refuted the rumors but as the saying goes, there is not much that you can hid from time. Apparently, Brenda and Juliani are expecting a child and Brenda is ecstatic about it.
In a recent bridal shower event, Brenda Wairimu shared pictures of her baby bump which is actually very big. She also posted a poem which showed her mother side which to say the least seems to be very subtle and caring. Juliani is yet to comment on the news but with all the evidence out in the open already all we can say is that we are happy for them and look forward to meeting the new addition into a family of highly talented individuals.