Exposed: This Is How Much Nairobi Senator Mike Sonko Takes Home Every Month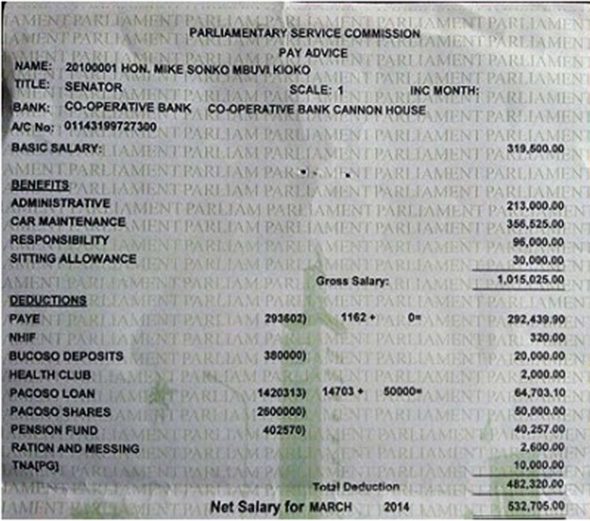 Mike Sonko is one of the most entertaining politicians in Kenya. He not only gains everyone's attention by his flashy lifestyle but also has a great relationship with the Kenyan Mwananchi. However, there have been a lot of questions that have been raised about how much Mike Sonko earns in a month. This is because Mike Sonko has for a long time been known for living a champagne lifestyle and has on many occasions given away free money to Kenyan citizens in need.
An anonymous person leaked Mike Sonko's pay slip to the public. According to the leaked payslip, Mike Sonko earns a gross salary of 1.06 million in a month. However, after all the necessary deductions have been made, he earns close to half a million Kenya Shillings each month. His net income per month is a total of Ksh. 532, 705. There is no question that the senator can afford his lifestyle.