This is what Dennis Itumbi and Citizens Jackie Maribe where caught doing this time around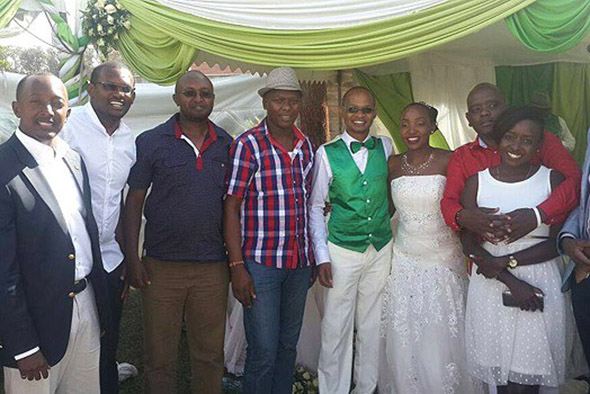 Citizen TVs Jackie Maribe and State House Man Dennis Itumbi seem to be together again. The two who have been linked to other Kenyan sensations like Eric Omondi seem to be getting too comfy in each other's arms again.
On the weekend at a wedding that was joining popular blogger oliver mathenge to his love Njeri, the duo literally stole the show during the photo shoot with Dennis Itumbi taking the chance to hold Jackie in his cozy arms. This came amidst rumors that the two of them kissing had sparked the social networks some time back.
With the fact that the two were once an item before, it may just be old love rekindling again. However with the fact that few in the spotlight with controversies ever stay together, everyone has to wait patiently to see what this means. If the two are serious, or its just one of those times where exes remember their past times together.