Here Are The Text Messages And The Doctor's Medical Report Of The 29 Year Old Woman Who Claims To Have Been Raped By Imenti Central MP Gideon Mwiti
On Saturday night the 29 year old woman who claims she was assaulted and raped by Imenti Central Mp Gideon Mwiti sent messages to her husband saying that the MP he had introduced her to, was asking for sexual favors. When she refused, he turned on her and ruffed her up in his office. According to Mwiti, he met the woman at Pizza Garden from about 6.30pm to 9.00pm. They then went to his club opposite Krishna Center. He has an office at Krishna Center 3rd floor but he claims there is no time they went into his office during the meeting.
Here are the text messages which the lady sent to her husband while in the MP's office.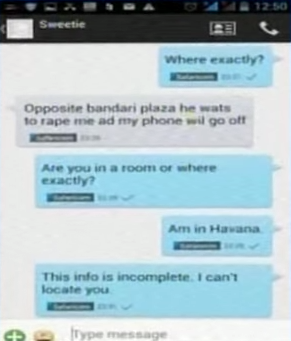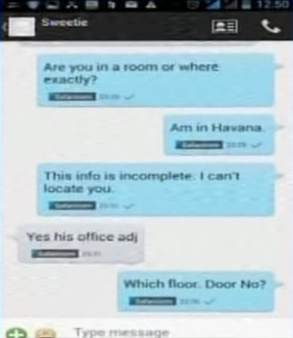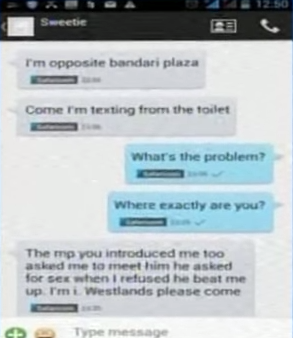 He admits he knows the woman and they have had a business relationship for quite some time. After they parted ways, the MP tried to call the woman to find out whether she had reached home but she didn't pick up. The woman was admitted at the Nairobi Women's Hospital in Hurlingham with a doctor's report indicating that she had been physically assaulted and probably raped.
Mwiti is ready to undergo any medical tests when called upon.
Here is the doctor's medical report from the Hospital where the lady was treated