This Is How A Lady Remained Hidden In A Wardrobe For Two Days During The Garissa University Massacre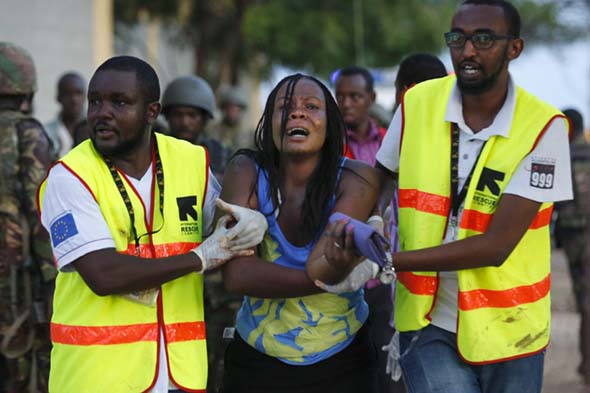 A 19 year old lady remained hidden in a wardrobe too terrified to come out even after rescue efforts were deployed to the Garissa University. Her university lecture had to convince her to come out of hiding since she still felt unsafe even with the presence of KDF soldiers. According to Red Cross reports, once rescued she looked dehydrated and shaken but unharmed. She is currently in hospital undergoing assessment by doctors.
Her rescue came 50 hours after the initial attack on Thursday evening. According to BBC reports, she drank body lotion when she felt hungry. She was given milk and water once she was rescued and rushed to hospital for treatment and counselling. Four other survivors were found on Friday.
Leave us a comment on Facebook and Share