Here is the Son Of the Kenyan Government Official who was Among The Slain Al Shabaab Gunmen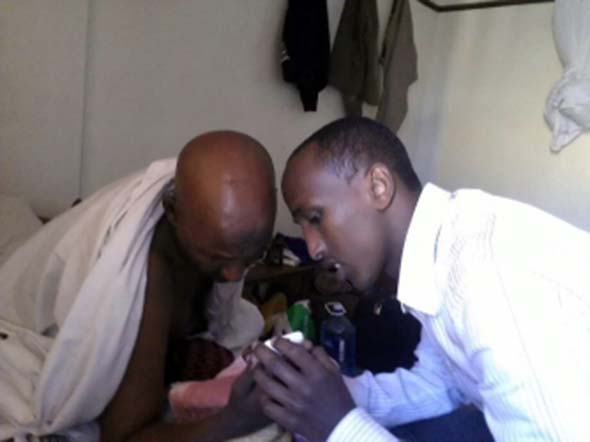 According to the Kenya interior ministry, one of the ruthless gunmen who was slain by the security officers was the son of a Chief in Mandera County. Apparently the father, Abdullahi Daqara, had reported that his son, Abdirahim Mohamed Abdullahi, had gone missing after he'd suspected he had gone to Somalia. Mr. Daqara last spoke to his son last year but he was unable to figure out where he was.
As soon as he discovered his son was a member of the Al Shabaab terror group he reported the matter to the authorities. At the time his son was in his second year at the University of Nairobi. Interestingly, Abdirahim graduated from the University of Nairobi in 2013 and could be described as a brilliant upcoming lawyer.
Abdirahim was positively identified by residents of Garissa town when his body was paraded in public along three others. The 3 other slain suspects are yet to be identified but police have already arrested 5 men who are believed to have been directly connected with the attack at the Garissa University College. The mastermind of the entire attack is believed to be Mohamed Mohamud Gamadhere aka Dulyadeyn, a Kenyan Somali who was once a Kenyan teacher. A ksh 20 million bounty has been offered for his capture.
Leave us a comment on Facebook and Share