This Is How The Kenyan Army Has Briskly Hit Back In The Severest Way Possible After The Garissa Attack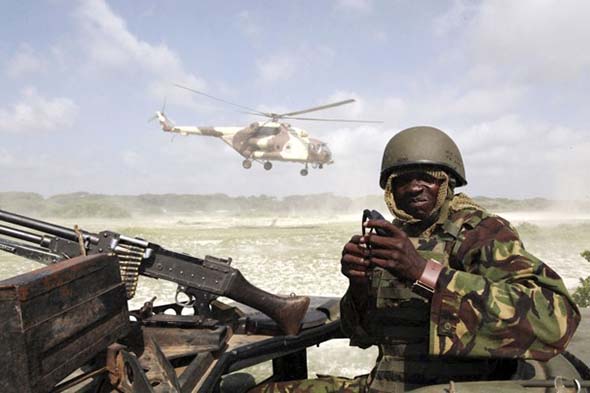 Following the Garissa attacks the Kenyan army, according to Army spokesman David Obonyo, has bombed several positions believed to be Al-Shabab hideouts and strongholds in Somalia. This is Kenyans first response to the Garissa attack that led to the loss of 148 lives. The attack was carried out on Sunday night in a fierce air strike. There is a possibility of more retaliatory attacks, however this hasn't been confirmed by the spokesman at this stage.
At the moment most of the members of the Al-Shabab group that is allied to Al-Qaeda have been pushed out of the main towns. However, the group still has a strong network and possess a major threat to the UN-backed government in Somalia.
The attack carried out at Garissa University was the worst since the 1998 bombing of the US embassy in Nairobi.

Leave us a comment on Facebook and Share