This Is The Real Reason Why Raila Odinga Wants KDF Soldiers Withdrawn From Somalia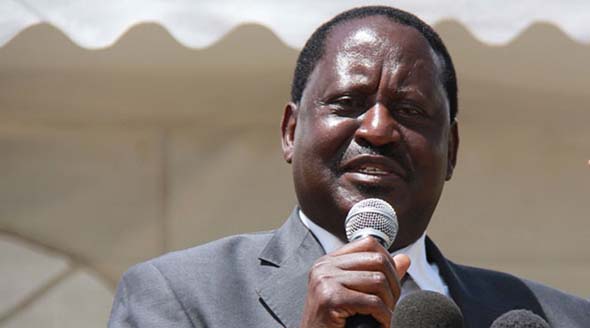 On Easter Sunday in a mass ceremony held at Jesus Winning Soul Ministry in Migadini, Changamwe, Raila Odinga called for the immediate withdrawal of KDF troops from Somalia. He said the main reason why Kenya was being attacked every now and then is because Kenyan military troops are still fighting in the war-torn country. He added that in 2011, the African Union ((AU) was against the sending of Kenyan troops to Somalia since the countries border each other. Erecting a long border wall wouldn't work either, the only way out would be to bring the soldiers back home just like the US did to their troops.
At the mass Raila was accompanied by Nyali MP Awiti Bolo and Mombasa members of county assembly. He urged Kenyans to remain united and to resist attempts to get divided along religious lines. Muslims and Christians should work together to fight the Al-Shabaab.
Leave us a comment on Facebook and Share