This Is How, Lwan Bekele, Fidel Odinga's Widow, Celebrated Her Husband's Passion In Style On Valentine's Day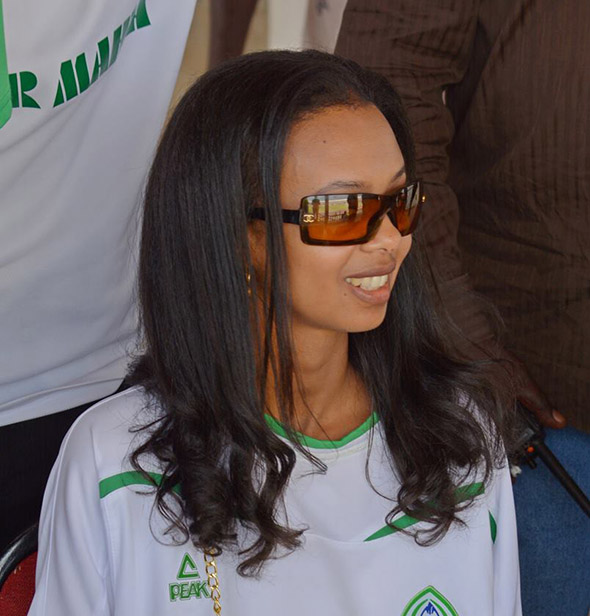 After the unexpected death and, well publicized extravagant burial of Fidel Castro Odinga, it seems that life is finally getting back to normal for the wife Lwan Bekele. In a way of commemorating the love she shared with her husband, she spent her valentine's day, recreating and doing what her husband liked the most. Football as it seems was in full fervor and she cheered on his favorite team Gor Mahia adorned in the infamous green jersey.
In high spirits, she continued with his legacy and trend that her husband used to immerse himself in, socially and financially supporting Gor mahia, for the love of the game. Accompanying her was her sister in law and her father in law, former prime minister of Kenya, Raila Odinga. The stunning beauty, followed keenly the ongoing of the game as Gor mahia edged their opponents CNaPS of Madagascar when battling it out at the CAF champion league match. As life goes on, she reaffirmed the love she had for her husband, the fallen hero Fidel Odinga.