Here Is The Evidence That The Flashy Range Rover Does Indeed Belong To Controversial Socialite Huddah Monroe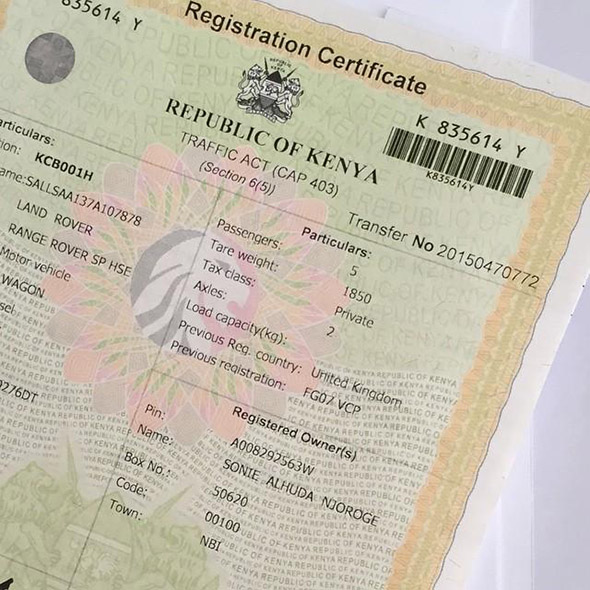 Huddah Monroe, one of the top Kenyan socialites came out in strong defense of herself after a blogger released news that she was not the owner of the car she was flossing around with in the city. According to the blog, the car belonged to some Baze LTD and the socialite had no reason of claiming its ownership. Huddah had to present documents that were good enough to identify her with the cool car and went ahead to tell the blogger to get a life. She appeared upset as she declared that she had no time to prove anything to any bastard.
She insisted that renting cars is something that she has never done in the past and neither was she going to it someday. To her, it was upon the bloggers to go to the Kenya Revenue authority to establish the truth before they go on giving the public information that is likely to tarnish her reputable character.