This Is What The Most Controversial Couple In East Africa, Zari Hassan And Diamond Platnamz Will Be Doing In Kenya


After making their relationship public and official, Zari and Diamond have been the trending topic on most social media platforms. Their 15 year age difference and the fact that Zari is currently heavy with diamond's child has made their story even more intriguing. Amazingly, they have managed to silence their critics, their relationship has continued to flourish though many had predicted it was a passing fling.
The couple is expected to jet into the country soon to attend the Art of Luxury event that will be hosted by Zari and Huddah Monroe on the 21st of March 2015.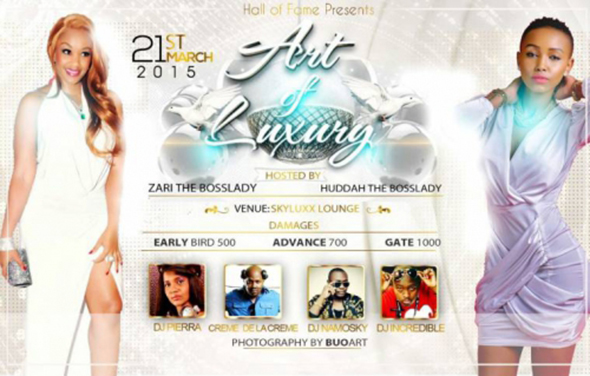 Diamond will be performing at the event and a number of DJ's including DJ Namonsky, DJ Crème de la Crème, DJ Pierra and DJ Incredible will be show casting at the event which will be held at the Skyluxx lounge. Can't wait to see how everything will goes down.